The Crowded Road to San Diego (Emotionally and Physically)
The roads leading to San Diego that pass through LA are dense with cars.  We join the minions.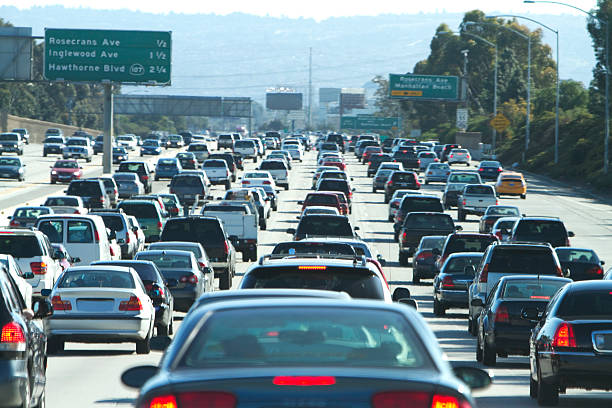 This is a visit I must make, but it is decidedly sad.  One of my best friend's sons, at age 42,  has recently died from a long bout with  cancer. He was a most devoted and selfless pediatric cardiac surgeon. He oversaw the welfare of his mother when his father passed away  He was the father of two small children and devoted to the welfare of his younger brother.He traveled frequently to Africa where no surgeons were available to perform the life saving surgery he had been trained to do. He undoubtedly saved the lives of countless young children and infants   This is a condolence call one never wants to have to make.  But it comes with life.  It comes with friendships.
A Long shared History
She was accustomed to servants taking care of her new baby when she moved across the ocean to our university town.  At her request, I showed her how to bathe her baby. It was difficult for me to believe she didn't have a clue.   It was an honor for me.  As a mother of three young ones, it was something I knew very well and was happy to share.
Over the years, our children played with each other.  Our friendship and trust for each other grew deep.  My admiration for her adjustment capabilities to her new home knew no ends. Her husband was a serious Buddhist scholar; she was lighthearted yet determined; someone who had her own goals.    She is one of the most brave people I know.  She won prizes for being a master teacher in one of Clarke County's poorest school districts. She learned first hand about the ugly remnants of racism, because her skin is darker than caucasian skin.  It never held her back.
The California Dreamscape
As we head south past LA, I can't help but admire the CA landscape,  I wonder what it was like before development.  Before the subdivisions began crawling up and down the hills facing the vast Pacific Ocean.  Before the dream of life in California became part of the American dream.
I remember singing "California Dreamin'" as a young woman trapped in an endless winter in the Northeast. That song expressed the longing like no other!  No need to sing that song  anymore. I sometimes muse about moving back East to my childhood origins.  All I have to do to end that fantasy is to think of enduring a long cold endless winter.
In actuality, once we reconnected, nothing much needed to be expressed verbally between my friend and me.  It was and is all understood.  But death is revealing itself beyond my comfort level these covid years and friends must be held closely, nurtured  and treasured lest they slip away!